MORTGAGE INFORMATION

Cindy Volk
Senior Loan Officer
Cell 208.861.5353
Office 208.855.2945
Fax 866-292-2835
Email
cindy.volk@bankwithsterling.com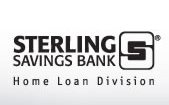 Sterling Bank

2300 S Eagle Rd

Meridian, Idaho 83642

E-Mail www.sterlinghomemortgages.com/cindyvolk Map & Directions

What can you expect from Cindy?



With over 25 years experience as a mortgage professional. With every loan transaction I strive to give the highest level of service from the beginning to the end. My goal is to make sure my clients receive the best program to fit their personal needs. I am well versed in all programs and licensed with the Department of Finance. If my clients cannot qualify today, I can help them find a way to make their homeowner dream come true in the future.

On a personal side
Cindy currently resides in Meridian, Idaho. She enjoys golfing, camping, boating and bowling.